Why are we the top, experienced, and highest-quality Christian writers, editors, and ghostwriters for hire?
Simply put, we view our work as a ministry. That is why we only work on Christian material. We also have real-world success, meaning we are results-oriented writers. That is truly what you need.

Do you have a testimony, teaching, or story from the Lord, but your book has been on the "to do" list for years?
Maybe you feel overwhelmed, stuck, or just don't have the time or skill to write the book God has given you?
I know your struggle. I've been there, and I think we can agree it is a frustrating, and sometimes guilt-ridden place to be.
This is exactly why I founded Uberwriters as an exclusively Christian writing company in 2009.
God led me to start this company to help believers get their messages out in an effective, powerful way. All glory to God, today we are veteran Christian writers and editors with high publishing success.
Our calling is to expertly assist authors to write their books, website content, ministry blogs, articles, and much more, in all the excellence that honors God.
We take your notes, outline, or manuscript--or if you don't have one, we transcribe interviews to get your book's source material. We remove the pressure, and we make it easy to get the Spirit-inspired message from your heart to the page, in the most compelling way.
"...we make it easy to get the Spirit-inspired message from your heart to the page, in the most compelling way."
We can also help with everything from powerful book publishing proposals, to marketing and social media guidance with a specific publishing strategy in mind. This ensures you have a strong following when your book launches!
(A strong following translates into many book pre-orders, which is one of the methods of ranking on a bestseller list!)
With our decades of combined writing experience, we'll work with you to perfect your idea, then structure your book so it starts with a BANG, and develops with a gripping middle. Your book will deliver powerful "take-aways" in a profound but accessible style, and conclude with a HUGE payoff for the reader.
Our goal is to have people talking about your book for years!
Experienced Christian Writers Needed!
Uberwriters is growing fast. We are always looking for experienced Christian writers who are completely "sold out to Jesus."
1. You must be experienced writing professionally. In love, please do not apply if you do not have a good deal of professional experience.
2. We need highly creative writers for autobiographies and Christian fiction works.
3. We need writers who are strong at relaying deep theological concepts to a lay-audience.
Our clients include:
A Christian financial radio host with a daily listener base of tens-of-thousands
The CEO of one of the world's largest Christian missions agencies
A celebrated Christian comedian and pro-life speaker
A widely published women's ministry author
A Fortune 200 executive with an enthralling life story for Christ
A leading investment analyst who lost it all, found Christ, and made it all back plus much more
A prominent Messianic Rabbi with insights so profound they changed our lives forever
Renowned Christian pastors whose sermons and messages were developed into riveting, compelling books
A man who has walked barefoot since 2010 in solidarity with impoverished and trafficked children
Popular Christian teachers who needed their "it factor" translated to the page
A deep eschatology author who changed the way we look at the end times
An author with a riveting Christian fiction novel adapted from a Bible story to modern times
An author who struggled with a near-death experienced when a disgruntled, infamous mass-murderer served under his command
And many more… (too many to list here.)
Would you like to read some samples of our work with previous clients?
Contact us and we'll send you sample chapters, and two of our effective publishing proposals that landed both of these clients deals within a week!
The Greatest Pretender
See Brad's Latest Collaboration with Christian Radio Celebrity and Pro-life Speaker, Mark Morrow!
"Mark Bradley Morrow: Christian Radio Celebrity, Youth Leader, Counselor, and Father of Four Aborted Babies.
What a headline that would have made in the Erie Times. Mark wished he could get off so lightly as to only have his hypocrisy exposed, but there would be no headlines about Mark Bradley Morrow, and the three women he impregnated. Instead, he would continue speaking in churches, counseling teenagers, and co-hosting a show on a DOVE-nominated radio station for eighteen years..."
Eleven Reasons We Are the Right Christian Ghostwriters & Editors for You

Kingdom Focused
We put the kingdom of God first in all we do. We see our writing as a gift to be used for the advancement of the kingdom of God.
Deep Scriptural Knowledge
We have deep knowledge of scripture, and can make appropriate suggestions that would strengthen your book, blog or article. We can also guide you in cross-references, and potentially bring out richer and deeper truths in your message.
We Are Experts in the Christian Publishing Market
We know which publishers and agents specialize in various genres, which Christian BISAC categories to target your book towards, we know how to position you for the highest chance of landing a "Big 8" publisher.
We Quickly Grasp Advanced Spiritual Concepts
The time you spend trying to explain your vision and deeper message to a secular writer will be time wasted. We get it right away.
Bible Translation Expertise
We know which Bible translations would be the best fit for your particular scripture. The Word is rich, and we can help bring out that richness.
We Simplify Complex Spiritual Concepts
It takes years of practice to explain powerful scriptural concepts in a simple, down-to-Earth way so lay-readers can grasp them. We're highly skilled at this.
We Can Write Academically / Theologically
We can also write for a highly academic audience. When necessary, we are well-versed in scripture and sound doctrine, and writing for a deeply theological audience.
Effective Christian Writing Methods
We know methods best suited to Christian writing, such as parables (personal stories,) how to write testimonies (autobiographies) for the most powerful impact, making scripture come alive with advanced writing techniques, and more.
We Convert Sermon Series to Books
We can convert your powerful sermon series into powerful books, making sure they are translated in the most moving way for the written page.
You Know Who Is Writing Your Book
Lastly, we operate with integrity and we are not a referral agency. This means, you know who your ghostwriter is, and your book is not farmed out to the lowest bidder (which almost certainly means they write secular material too.) This matters because you want a Godly writer who is focused on serving the Lord exclusively.
The Original Christian Ghostwriting Firm
Founded in 2009, Uberwriters is the original Christian ghostwriting firm. In the many years since, we've been writing successful Christian books for clients, and have mastered the process.
We are veterans in Christian writing, developmental and substantive editing, and publishing services. Contact us today to see how we can get your book written and published to reach the maximum number of lives for the Kingdom of God!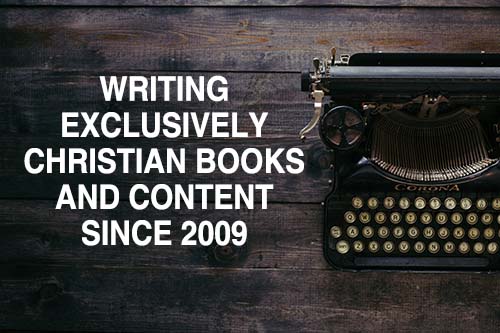 Exclusively Christian Writers & Editors for Hire
God has given His Body different gifts, and Uberwriters' gift is writing Christian books, and ministry communications so powerful and gripping, it changes the reader's life (and we don't say that lightly.)
Most important, we are exclusively Christian ghostwriters. This means we pray and seek the Lord every day, we have a lifetime of Bible knowledge under our father's ministry, and we pursue a deep, daily relationship with the Lord. It also means we only work on Christian material, so you don't have to worry about our focus.
This makes all the difference in the spiritual quality of your book!
This, of course, does not mean we only write books that are overly preachy. Not at all; we understand that many books need to appeal to the unchurched, and lay-readers. We are very experienced in writing so complex spiritual topics are simple and understandable for all readers. Basically, if your book glorifies God, we'd love to write it.
"We understand that many books need to appeal to the unchurched, and lay-readers."
What Sets Uberwriters Apart?
We believe our writing is a calling to serve the Church! We love studying new ways to reach and affect the modern Church and, of course, reach the unsaved with the Good News. Romans 8:14 says "Those who are led by the Spirit are the sons of God." We rely on Him for every project and that means we will be totally aligned with your vision. You will see the Holy Spirit's intended results for every project!
This creates a spiritual insight that goes far beyond some formula for your ministry's creative needs. We love what we do and see it as a gift from God. We're highly motivated and when you succeed, we succeed!
Adding to our spiritual knowledge, we are also, of course, highly experienced writing professionals.
Advanced Writing Techniques
Our combined decades and decades of writing experience means we know exactly how to write your book for your target audience, in your voice. Not only is the reader's take-away powerful and drives them to action, but we know how to structure your book expertly, using advanced techniques such as:
Hooks
Backstory
Flashbacks
Flash-forward
Cliff-hangers
Widows (unfinished idea, drawing the reader into the next chapter)
Metaphors
Foreshadowing
Personification
Powerful imagery
Symbolism and more.
Keep reading to understand how we are really Christian writing collaborators, instead of Christian "ghost" writers.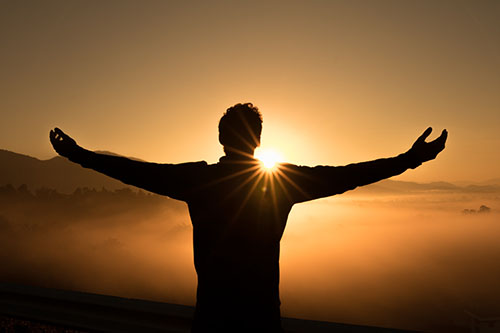 We Offer ALL the Ancillary Services to Send Your Book to the Top!
When we get started working on your book, we offer a comprehensive suite of services to strategically position you for maximum publishing success by the time your book launches.
This includes comprehensive publishing proposals with a detailed market assessment, press-release kits, powerful book microwebsite development, a unique turnkey Christian book publishing service, even book marketing guidance, to name a few of our ancillary services. We even offer complete self-publishing services if you wish to keep more book royalties (this strategy is becoming increasingly popular.)
Contact us today to see how we can not only get your book written and published, but strategically position you for maximum publishing success!
Writing Collaborators
We understand that all members of the Church have different and unique gifts, yet ALL are called to some form of ministry (the parable of the talents.) If God has called you to write a book, you may still need some help with the technical aspects of writing a book.
This is why we consider ourselves Christian writing collaborators, rather than Christian "ghostwriters and editors for hire."
In the same way, our calling is to help you write your message from the Lord, in all the excellence He requires. You wouldn't try to design and build a house alone would you? Sure, you could get some software, design the layout, and plan it all out, but nobody would expect you to be responsible for everything being up to code, and knowing how to frame and drywall, right?
Why Choose Uberwriters to Write Your Book?
You want the very best Christian ghostwriter to work on your book, and we believe Uberwriters are exactly that. The three brothers, Hilton, Grant and Brad, have a proven track-record of publishing success, and overjoyed clients. We know how to, not only guide you through every step of the book writing process, but we're veterans in writing Christian books. As a Christian author, this is what you need.
World-class Ghostwriting
At Uberwriters we operate in the utmost excellence of ministry. You will be treated with respect, and professionalism with the highest levels of customer service and expertise. Our writing quality speaks for itself, but our client service is what creates enduring relationships with our authors.
We also know the difference between positively controversial and what might bring reproach. Guiding our clients in the Christian market is one of our strengths.
"...our calling is to help you write your message from the Lord..."
Many authors overlook the critical aspect of hiring an exclusively Christian ghostwriter or editor but think about it… writing only Christian books means we will not work on something weird—like a horror script one day, then start working on your manuscript the next day. We are Christian writers, and we only work on Christian writing that edifies the reader, and furthers the kingdom of God.
Also, Uberwriters is not a referral agency—that means we will never subcontract the project out to the lowest bidder, (who may not even be a first-language English speaker,) then try to "polish" the manuscript on the fly. Be assured that even as we bring on junior writers in our rapid growth, either Brad, Grant or Hilton, will be architecting, executively editing, developmentally writing, and working on your project with all integrity. We view our work as a ministry, to further the kingdom of God, so we ensure that our services are of the highest quality before God.
A Strategic Path to Bestseller Status
The path to landing your book on a bestseller list is specific and strategic. Achieving bestseller status means selling a specific amount of copies in a specific genre, in a amount of time.
Fortunately, we can help you navigate this path.
"...the path to achieving bestseller status is very specific and strategic."
How to Build Your Number of Preorders
Building your platform is a great way to increase the number of pre-orders you take. While we write your book, we can help guide you in developing your online presence to build your following and base.
Uberwriters offers many ancillary services such as editing, book micro-website design, bestseller strategy guidance, comprehensive trade publishing proposals, and marketing guidance, which is very important for building your platform. The wider your platform, the further your reach, which means more people hear about your book.
Our Christian turnkey self-publishing services include gorgeous book cover design, beautiful interior page layouts, custom eBook creation, and complete set up for worldwide print & online distribution.
If you prefer the traditional publishing route, we write powerful book proposals and can help you find the right agent or publisher, and get you into the right book stores!
All of our services synergize into one, powerful result: your best chance of landing on a bestseller list, and a vast ministry platform to reach the world!
These are a few benefits of hiring us as your exclusively Christian writer.
We remove the creative burden with our proven writing expertise.
We do a market analysis to ensure your book targets the optimal audience.
We write in your voice, using your typical language, yet in a highly engaging style.
We Use advanced literary techniques like cliffhangers, widows, red herrings, etc.

Our goal is to keep your reader awake and flipping pages, when they should have been asleep hours before.

We Provide the highest chance of being picked by a major publisher.

Many of our client's manuscripts have not only been published, but are moving some serious volume!

Our spiritual sensitivity will intuitively grasp the essence of your message, so we can develop and interpret the little nuances that make all the difference in Christian writing.

You won't have to spend hours explaining to a secular writer, the spiritual truths behind your core message.
What are you waiting for? Call or email today!
---
If you need a Christian ghostwriter, editor, script writer (screenwriter,) blog and article writer, or proofreader, Uberwriters will wow you! We are a team of three brothers, devoted to the Lord, writing in all Christian genres including Christian novels, Christian autobiographies / memoirs / testimonies, Christian Children's books, Christian fiction, Christian historical fiction, Christian self-help (through Christ's help,) Christian screenplay writing (script writing,) theology and eschatology writing, Christian motivational writing, Christian business writing, Christian finance writing, Christian sport writing (this is a growing market,) and much more!